The Greatest Players of the NBA and NFL
Basketball is a game that was invented on June 6, 1946, in New York by James Naismith. Over the years, basketball has become more complex and more rules have been added, which has made the game more challenging. The game of basketball is so popular because it's a simple yet hard game, and everybody likes shooting baskets. Who doesn't? Two of the greatest basketball players of all time–Michael Jordan and Lebron James–are considered legends at the game for their skills.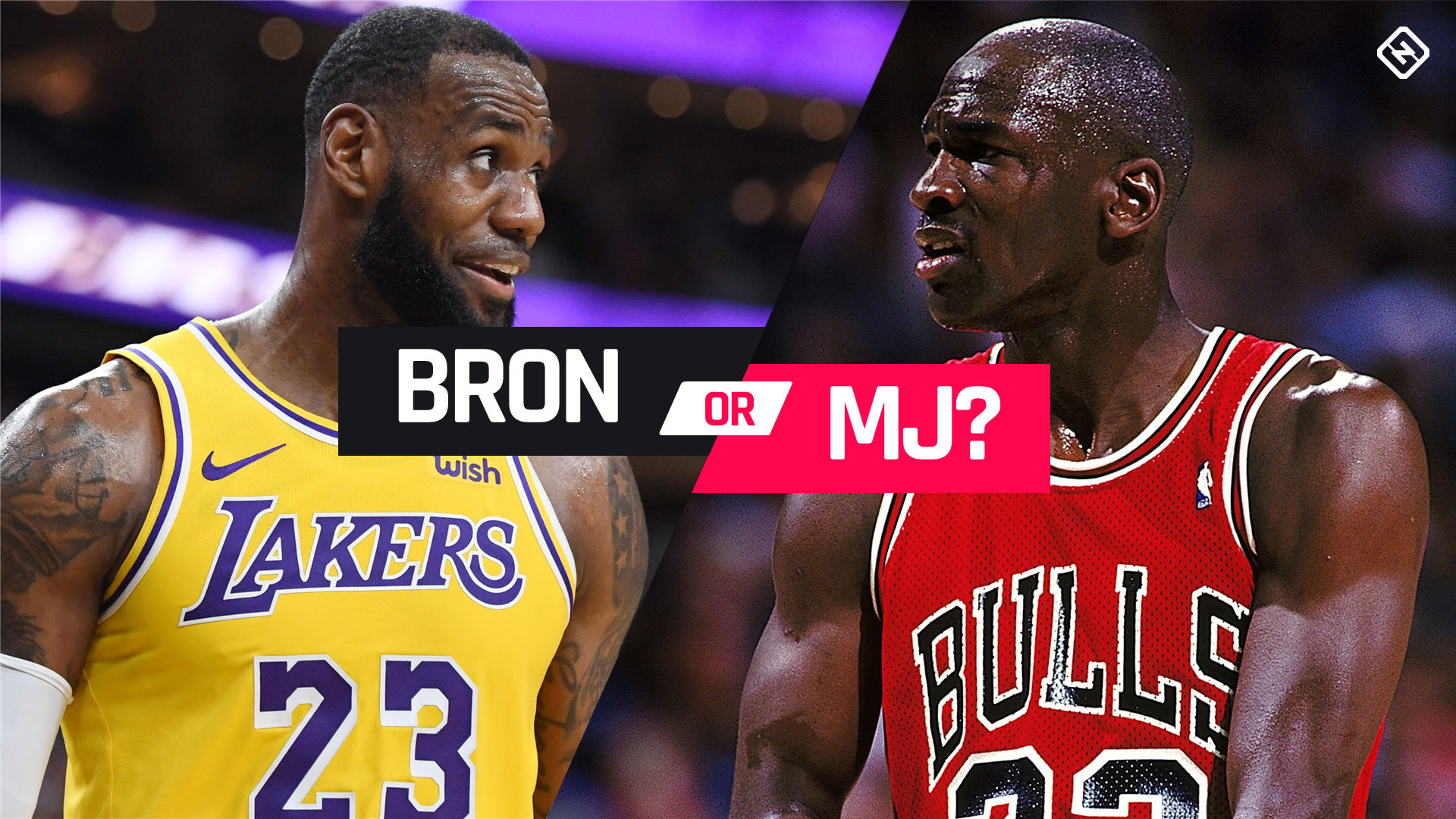 If both of the basketball players went against each other  when they were both young and played their best, who do you think would win? Based on each basketball player's stats, Lebron James is better; he was considered more of a legend. Michael Jordan could dunk from far away. He was quick and his shooting accuracy was good. He also scored a lot more points throughout his career than Lebron James. On the other hand, Lebron James can not dunk from far away. He can run fast, and his shooting accuracy is better than Michael Jordan. Lebron is a more efficient player. He shoots 2-3 pointers better than Jordan. James is also a better passer and rebounder than Jordan. Both players are still very good at the game, but overall Lebron James has lead his team to more championships.  
If both basketball players went again each other when they were both young and playing at their best, who do you think would win? Many people bet that Lebron James would win just because he has better stats overall. When it comes to jump balls, Lebron James would win even though he jumps 4 inches lower than Michael Jordan but is 3 inches taller. First, Lebron is going to warm up with dribbles and some lay-ups while Michael Jordan dunks and shoots in the 2 point range.  Also, James will shoot a bunch of 2-3 pointers and layups, while Jordan will be completing mostly 2 pointers and layups. Based on the rate of how each player score, Michael Jordan would have a higher percentage rate of winning games. If, in the last quarter with a few minutes remaining, they tie, Lebron James would probably shoot from the half court or further and that could claim him the win. If not and they tie, then they could go into overtime and that would give James more time to score and win the game. So for this showdown, these reporters think that Lebron James would win a 1:1 basketball game over Michael Jordan. Now onto Football!
Football was invented in America in 1869 by a man named "Walter Camp"  who played rugby for Yale until he had the idea to pioneer rules that would eventually transform rugby into a new 'American' Football. Football back in the early 20th century was not that different from our present day American Football. As more and more people started playing, more stadiums and buildings were being built for people to watch the game. This game quickly became very popular in America and football even has its own national football league called the NFL, which stands for 'National Football League'. Over 102 million people tune in to watch the two best teams in the NFL go against each other to become the NFL champion; this event is called the Super Bowl. Imagine what a team with Tom Brady (arguably, the best quarterback of all time) and Jerry Rice (the best wide receiver of all time) possibly achieve? 
Imagine if these two great players had played during the same time, and they were in their prime when they joined the team. Obviously, these two players couldn't win a championship by themselves, especially without a decent to great coach by their side to create plays and organize the team. Hypothetically, we're going to put these players on the 1994 San Francisco 49ers team, which was originally Jerry Rice's team. What if we can change the outcome of this season with the help of Tom Brady who happens to hold the most championships won by a single person in NFL history. Assuming that Tom Brady enjoys being on the team and gets along with Jerry Rice, George Seifert (won five championships), and the other players on the team,they could have a stronger offensive line and t beat the Dallas Cowboys by 10-15 points.
Tom Brady could learn some information from one of the greatest head coaches in NFL history, which was Bill Walsh, who helped the 49ers win four championships. Throughout the 1980s, Bill Walsh was not only known for his offensive knowledge and plays, but also his talent to pick and build up players that impacted the whole team in a positive way. Since Tom Brady has the most Super Bowl wins in NFL history, he has a wealth of knowledge and experience winning the Super Bowl. Jerry Rice has won three Super Bowls, while Tom Brady has won six Super Bowls. Brady and Rice are two very hard working players who hate when people start to mess around during practice. But what separates them is Tom Brady's leadership, which is exactly what Jerry Rice admires. So if Tom Brady could lead the team throughout the Super Bowl against the Buffalo Bills and motivate them, that would give the 49ers an easy Super Bowl win. If the 49ers could keep drafting younger and better players as well as keeping the team intact then they could win another three championships. Imagine pairing Tom Brady and Jerry Rice when they were both in their prime and riding that 49er's dynasty for last another four years.
Leave a Comment
About the Contributors
Marcus Dinh
Marcus Dinh is a student at Adventure STEM and likes to play basketball with his friends at lunchtime. He is a 7th grader reporter for Patriot Power articles....
Teiji Futamase, Reporter
Teiji Futamase has attended Adventure STEM since fifth grade and enjoys it here. He enjoys playing basketball and other kinds of sports with his friends....